London – Royal Botanic Gardens, Kew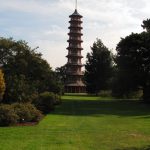 Comfortable walking shoes–check, layered clothing—check, hat offering protection from sun—check, extra battery and chip for digital camera—check, download Kew's mobile app–check. We are ready for a full day at London's beautiful Royal Botanic Gardens located in Kew. We did not bring a tripod and recommend that you do!
Although there is parking at Kew, public transportation, both overground and underground, is recommended and very convenient. For details, click this link to their page on getting there: http://www.kew.org/kew-gardens/plan-your-visit-to-kew-gardens
Once there, get a map and plan your trip to see the parts of the Gardens that interest you. The gardens are very large and backtracking wastes a lot of time, as we found out the hard way. Another tip we would offer is sticking to the trails. Striking out cross country from time to time, it was our experience to discover we had to go back, or around, or spend time viewing something that was not on our itinerary. We spend several more hours than we had planned, so advise you to be prepared for that possibility.
Some of the "must-see" sections include the Waterlily House, the Holly Walk, the Arboretum,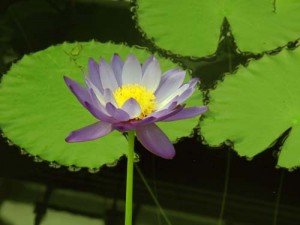 the Palm House, and the Princess of Wales Conservatory. At times, there are special exhibits that are well worth visiting.
Before you go, check out their website and find out what is being featured. The Gardens have a focus on conservation as well as an enormous seed bank at Wakehurst.
We were pleased with the cafes and gift shop which offer variety and are well priced.
Enjoy our side show! Royal Botanic Gardens at Kew